INTRODUCTION
Bees are a part of nature and an important part at that. However, bees are also a nuisance at times, especially if they are in swarms. Bee removals in Johannesburg are vital - and at Bee Aware, we take the time to provide professional residential and commercial services to you.
PROFESSIONAL & AFFORDABLE BEE REMOVALS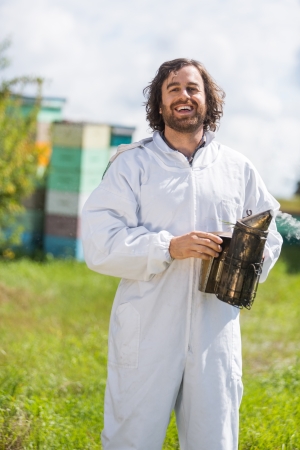 Bee removals in Johannesburg are done following the National Pest Control Act. Whenever possible, we keep the bees alive and then relocate them to a bee-friendly area so that they can continue to help with pollination as well as food production. This usually means taking them to a farm or rural area. At Bee Aware, we do all that we can to not destroy the colony or the area in which the hives are located. Our goal is to not kill the bees. In a situation where there is a swarm or infestation, we might have to exterminate the bees.
With bee hive removals and more, we take the time to find the point of entry if the bee problem is indoors. By doing this, we make sure that you don't have another problem soon after we solve the issue for you. This allows you to be bee-free for as long as possible. While some bees might stay behind for a week or two, it is because of residual honey and they usually find a new home within a few days.
TAKE CARE OF YOUR BEE PROBLEM
At Bee Aware, bee removals in Johannesburg are our specialty. We love bees and do our very best to keep them alive whenever possible. We will come out to your home or business and assess the problem. From there, we will choose the right bee removal service and can carry it out 7 days a week. We are available day and night to ensure that your bee problem is taken care of right away.
You can count on us to provide:
• Friendly service
• High quality bee removals
• Hive relocation services
• Affordable pricing
30 day guarantees on our services
Learn more about our professional bee removal services by calling today. We look forward to helping you with residential and commercial services that get rid of your bee problem while keeping the bees safe and alive whenever possible.
Bee hives can be found in all sorts of places. They might be inside of an occupied building, such as a parking garage or a warehouse. They might also be in trees and front entrance areas. If you have a bee hive on your premises, whether it's indoors or outdoors, it's important to know where it is and whether the bees are aggressive or not.
If the bees are not aggressive, you might want to leave the bee hives where they are. If the hives are causing problems, however, then it's important to schedule bee hive removals. Our trained bee removers will come in to remove the bees professionally and safely. With years of experience, we know what to do, especially when there are multiple hives.
Aggressive bees are a problem. You don't want one stinging you nor do you want swarms of bees. Bees become upset when they are without a queen as well as when there are not enough nectar-producing flowers nearby. You also don't want to rob bees of their hive, which means you should never try to eradicate a bee problem on your own.
Trained bee removers will be able to determine if the bees are aggressive or not. From there, they will be able to determine the best way to take care of the problem so that there is no reason for you to worry about the bees around your home or business any further.